Technology Platforms & Research Core Facilities

In collaboration with our academic neighbours CHUV and UNIL, Biopôle offers its community members the opportunity to take advantage of existing research infrastructure and privileged access to the various life sciences platforms and laboratories.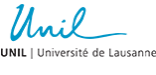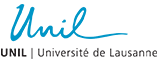 Animal Facilities
Provide the researchers of the Biology and Medicine Faculty of Lausanne with an animal facility for supporting research on animal models.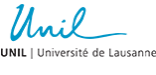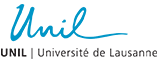 Biostatistics Facility
Provide support in the domain of statistics, in particular for researchers in the fundamental sciences. The facility is also a general entry point for directing researchers with specific needs to specialists able to provide the necessary help.

Cardiovascular Phenotyping
Offer to the scientific community sophisticated techniques for the physiological assessment of the cardiovascular system in rodents. Specifically, the CAF provides investigators of the Faculty of Biology and Medicine and associated institutions with the latest equipment for cardiovascular imaging. The CAF is also equipped for the functional evaluation of the cardiovascular system, such as measurement of blood pressure and heart rate.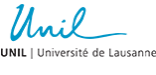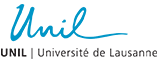 Cellular Imagery
Assist researchers with imaging needs ranging from wide-field fluorescence and transmission optical microscopy, confocal microscopy, two-photon microscopy, light sheet microscopy, time-lapse and ion imaging, in vivo bioluminescence and fluorescence measurement in anesthetized animal, laser capture microscopy to digital image processing and analysis.
www.cifweb.unil.ch

Clinical epidemiology centre: CepiC
Methodological and biostatistical consultation : provide support to CHUV and FBM collaborators for applied clinical research methodologies, on quantitative (statistical) and qualitative aspects.

Clinical Research Centre: CRC
Provide clinical researchers at CHUV and Unil professional support for all aspects of clinical investigation.

Electron Microscopy
The EMF offers advice to setup up microscopy experiments, training on their instruments for interested users and application support but also a service to analyze a limited number of samples. EMF's staff will guide researchers through the sample preparation process and provide its expertise in imaging and analysis of the data.

Facility for experimental mouse imagery: IVIF (in vivo imaging facility)
Provide experimental mouse imagery
Offer top of the range imagery tools on the sites of Epalinges and Agora
Complementary and under same direction
Offer equipment for researchers to use, assure maintenance, provide teaching on usage, take charge,in some cases,of the image acquisition

Flow cytometry
Provide «cell sorting» services and offer access to analytical instruments, as well as teaching on how to use equipments and practical/theoretical advice.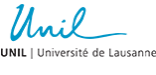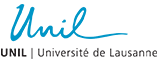 Genomic (GTF)
Provide its user community access to and assistance with state-of-the-art nucleic acid analysis technologies.
www.unil.ch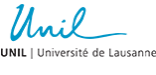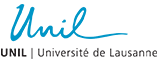 Metabolomic Analysis
Provide the advisory and technical support to the research groups that wish to perform metabolomic analyses.

Mouse Pathology
Provide an in-depth histological analysis of mice which have been genetically altered (either transgenic, "knock-in" or "knock-out" mice). Access to an expertise to examine and et evaluate tissues.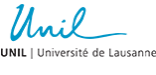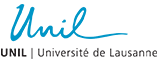 Protein Analysis
Provide researchers expertise in the application of advanced technologies to analyse protein expression and function.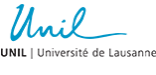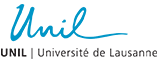 Protein Modelling Facility: PMF
Provide the researchers of the Biology and Medicine Faculty of Lausanne with a competence center for protein structure prediction, and for the interpretation and design of relevant experiences.