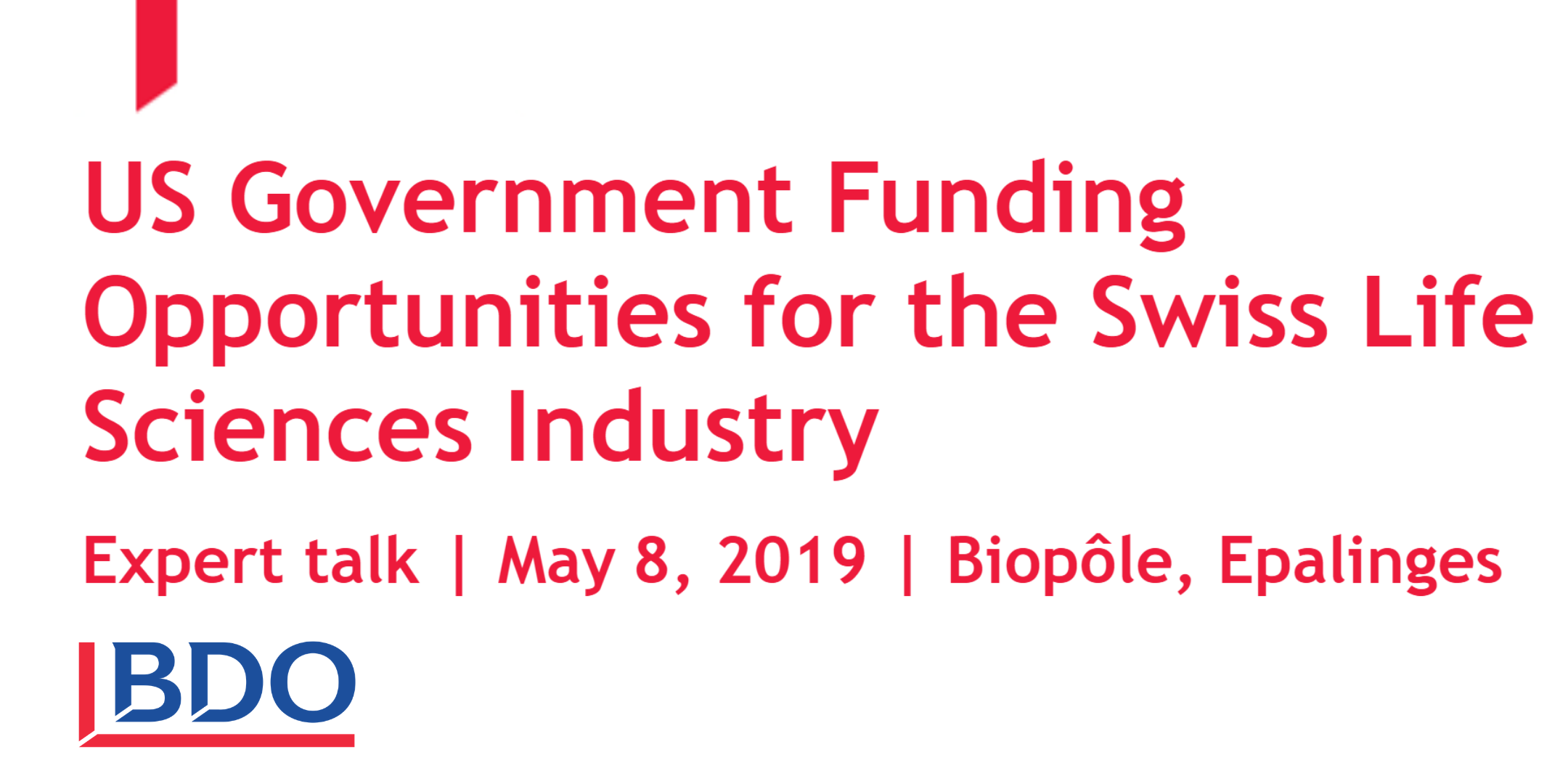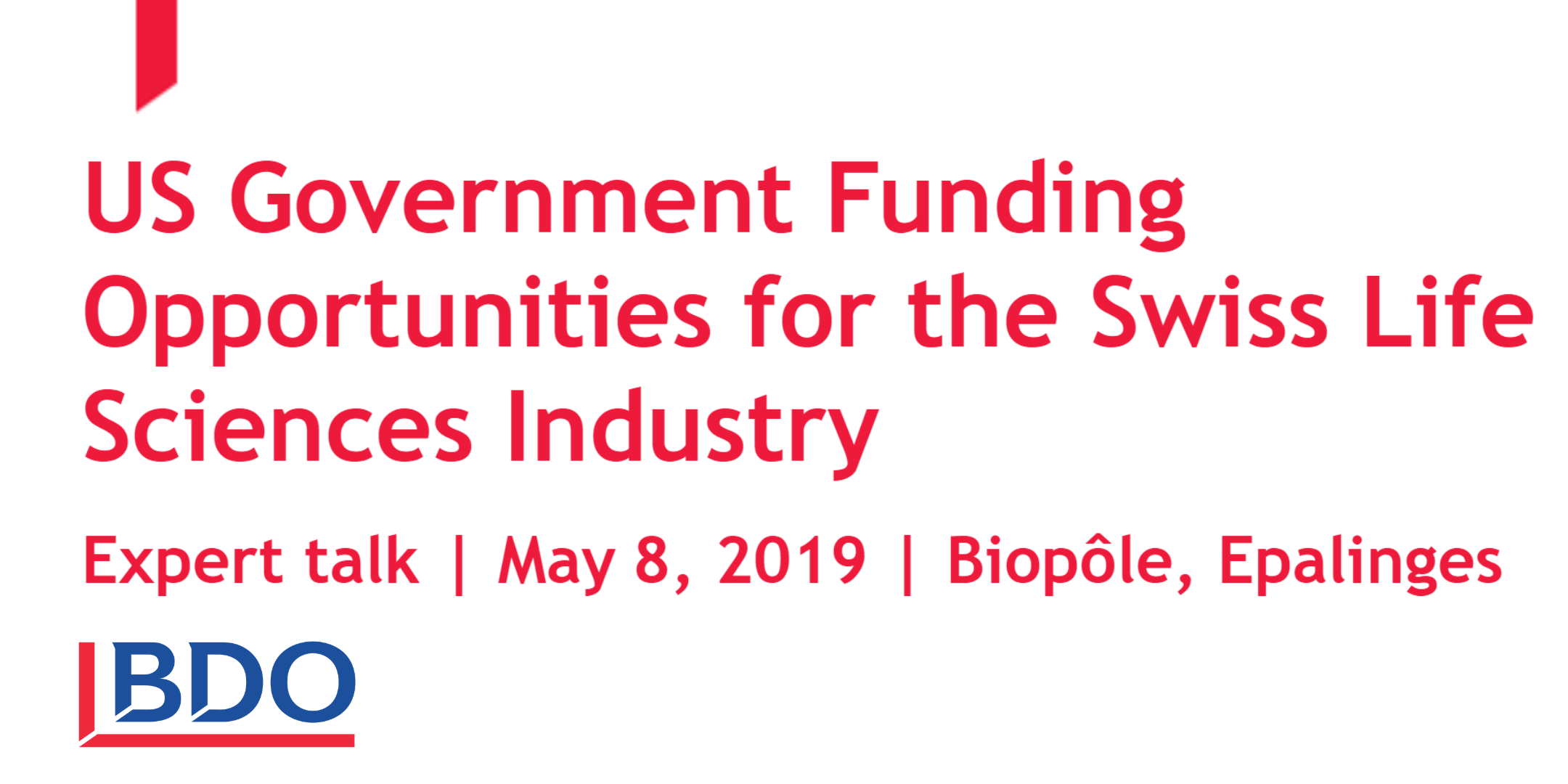 Événements de la communauté
08.05.2019 17:30

US Government Funding Opportunities for the Swiss Life Sciences Industry

Organizer: BDO Switzerland


The US Government awards $55B+ annually to Life Sciences organizations for R&D and procurement of drugs, biologicals, and medical devices. These awards provide an alternate source of non-dilutive financing for start-up biotech and life sciences organizations focused on R&D.

Join our event with expert talks by:
Stephen Morris, Phd, Managing Director, Industry Specialty Services- Biodefense and Government Contracting, BDO US
Theresia Yiallourou, PhD, Manager Consultant, Life Sciences
The presentations will provide an introduction to US Government contracting for Life Sciences companies. Attendees will leave with a basic understanding of what type of technology/innovations/R&D priorities are of interest to the US Government, how to identify opportunities and win awards, the associated risks and benefits of USG-funded programs, and the key attributes of a successful USG contractor.
Agenda
17h30 – welome and presentation
18h30 – networking
Location
Biopôle, Bâtiment SC-C, Route de la Corniche 1, Epalinges
Register now by e-mail.
retour