What is it like to work in the field of life sciences? Who are the leaders and the entrepreneurs shaping the industry today? What are they developing? If you're intrigued by science and want a glimpse into what it's like to work in biotech, medtech, pharmaceuticals or digital health, you won't want to miss this event.
The team at Biopôle SA is pleased to open the doors of its campus to
students, young graduates and academics looking to pursue a career in the life sciences
. The afternoon will feature talks by inspirational entrepreneurs and industry leaders, and presentations about what we get up on campus.
After a campus tour, attendees will have the opportunity to meet and mingle with peers and entrepreneurs.
Seats are limited and registration is required, so we recommend booking soon.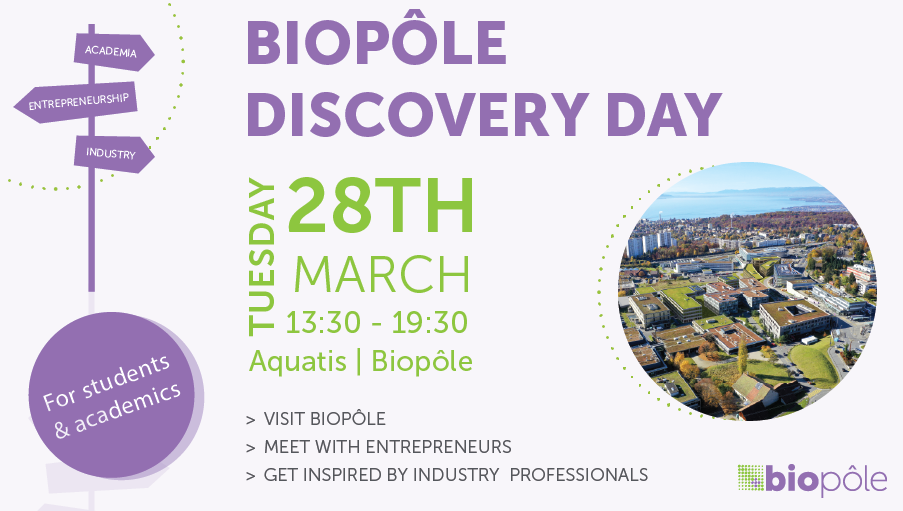 Agenda:


 13:30 – Welcome coffee


14:00 – An introduction to Biopôle


14:15 – Start-up pitches


14:45 – Biopôle discovery tour (StartLab, Superlab, corporate laboratories and production site


16:15 – Refreshments


18:00 – End