05.02
2020
10 years of Biopôle by Nasri Nahas
| | |
| --- | --- |
| | Nasri is Chief Executive Officer at Biopôle SA and main supporter of any life sciences initiative that can improve the well-being of patients. He firmly believes in the say "together we are stronger" and makes sure to encourage collaboration among the Biopôle community and beyond. |
Dear Friends & Colleagues,
as we begin a bright new decade, Biopôle is also celebrating a major landmark: ten years since our very first building was inaugurated.
While we are very proud of our innovative and unique infrastructures and we remain committed to providing our members with an ever-inspiring atmosphere and environment in which to work, we at Biopôle believe that what makes this park unique – what brings science to life – is something that goes far beyond buildings, landscaping and infrastructure.
We believe that our members join Biopôle – and thrive here – because of the exceptional dynamics of our community. Exciting exchanges happen here on a daily basis. We're a community that celebrates its diversity. A collaborative spirit is nurtured by every member of this group. In short, every single Biopôle member joining us takes part in an adventure that is bigger than any of our own companies.
Today, Biopôle is home to more than
25 research units and 83 companies
, all active in the field of life sciences, and we are extremely proud of our diversity: small start-ups and multinational companies alongside swiftly growing scale-ups, academic and clinical research next to industrial development. What unites all our pharma, biotech, medtech, digital health and service companies is a passion for life sciences in all their richness and diversity: our minds come together to drive outstanding innovation for the betterment of healthcare.
The double-digit growth of our community, across metrics such as surface area built on, number of hosted companies, funds raised, collaboration between members and many more, is a testament to the pertinence of our positioning and the strong need for ecosystems that simultaneously foster diversity and convergence – a prospering ecosystem that is best demonstrated by the extent to which our community members are collaborating with one another in so many fruitful ways.
At the start of this new year, which I hope will be filled with prosperity and love for you, I would like to extend special thanks to all our partners – corporate, institutional, members of our
StartLab
entrepreneurs club and our
DH2
Digital Pulse team – as well as to all our Biopôle members for their trust and support, which is enabling us to drive our ecosystem forward. The year to come will be one of major expansion for Biopôle and our members. So stay tuned with us. My team and I shall remain committed to our mission of providing a vibrant environment – one that nurtures synergies and collaboration within our community and beyond, enabling groundbreaking developments in the life sciences.
Stay tuned: register to the Biopôle newsletter
KEY NUMBERS: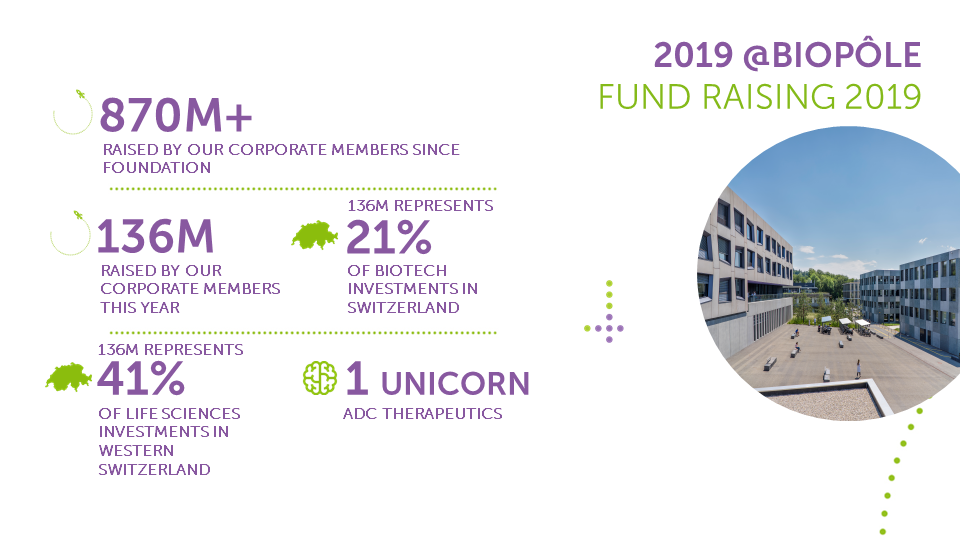 ---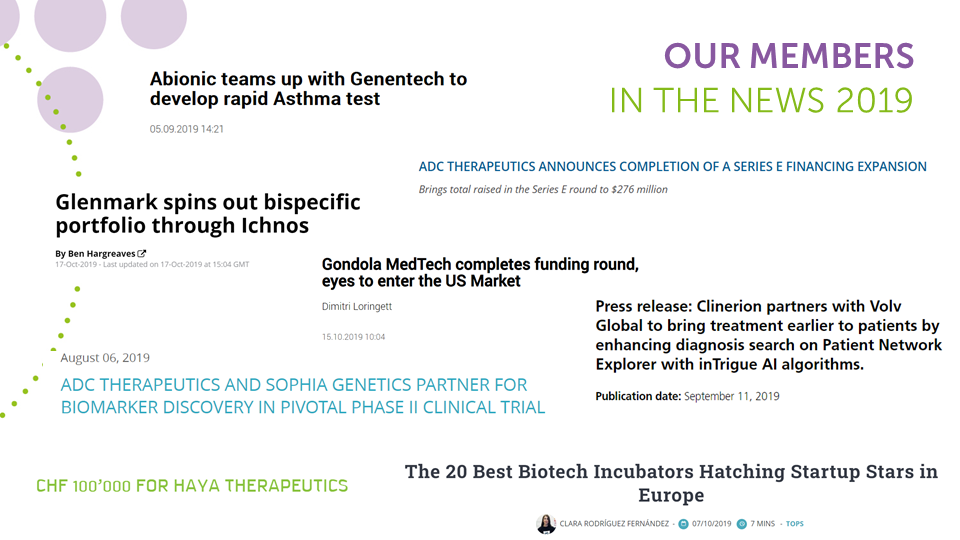 ---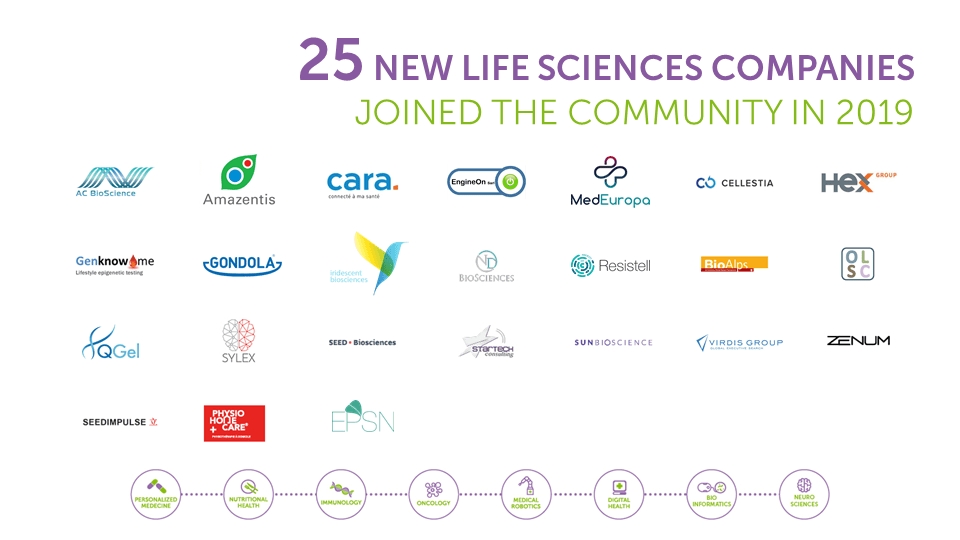 ---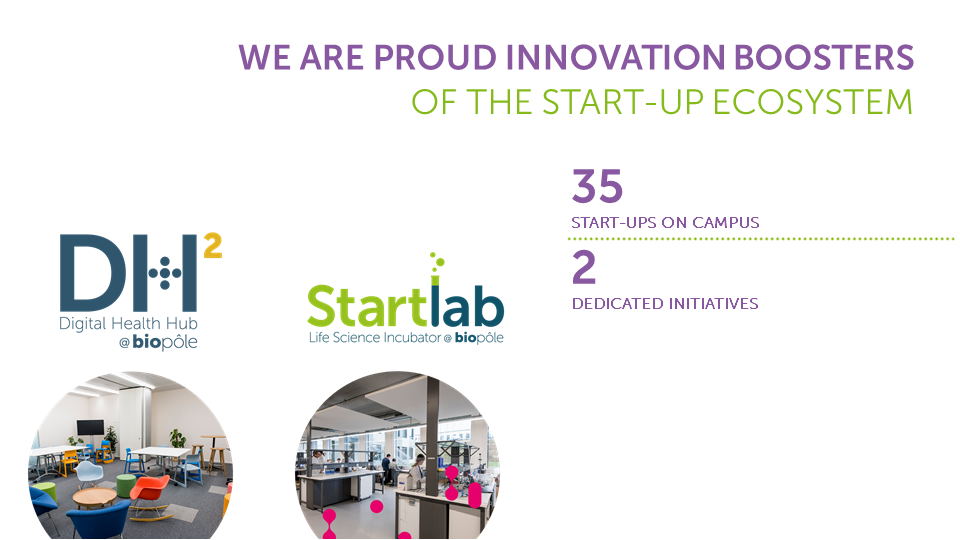 ---