06.04
2021
Vitamin D in the Swiss food chain: SVI's fact-finding mission
Interview with Prof. Roger Darioli & Dr. Serge Rezzi
What is SVI and what is the background to the project?
SVI is a non-profit foundation with the mission of contributing to public health through nutrition. Amongst its activities, SVI generates data on the actual vitamin content of foods in Switzerland for the Federal Food Safety and Veterinary Office (FSVO), which is building a public food composition database. We've therefore been looking at a wide range of food products available in Switzerland to find out what vitamins they contain.
What's the significance of vitamin D specifically?
Vitamin D is important for many bodily functions, including regulating calcium and phosphorous homeostasis as well as modulating the musculoskeletal and immune systems.
Is vitamin D deficiency a problem in Switzerland?
It's a problem worldwide, and Switzerland is no exception – especially in winter and outside the Italian-speaking part of the country. The symptoms of vitamin D deficiency include pain or weakness in the muscles, and in severe cases it can lead to rickets in children and osteomalacia (bone softening) in adults. There's an increased risk of vitamin D deficiency in children, pregnant and breastfeeding women, the elderly and people with darker skin types as well as in cases of obesity and several other patient groups. Furthermore, increased attention has recently been paid to the relationship between vitamin D deficiency and susceptibility to acute respiratory infectious diseases, such as COVID-19.
Doesn't vitamin D come from sunlight? Where does food fit in?
Most of our vitamin D is produced in the skin. Exposure to the sun is what makes us produce vitamin D3; how much of it we produce depends on skin type, age, how long we're exposed for, geographic location, season, the area of the body that's exposed and whether we're using sunscreen. However, a remaining fraction must come from our diet to fulfil our needs. It's therefore particularly important to ensure adequate dietary vitamin D intake, particularly in winter and for the higher deficiency risk groups.
So which foods contain vitamin D and what was this project about?
Vitamin D occurs naturally in fish, eggs and meat products, but in varying concentrations. There's plenty of evidence showing its presence in saltwater fish, but for freshwater fish, and particularly those found in Switzerland, data are scarce. We studied the vitamin D content of wild fish found in three Swiss lakes (Léman, Neuchâtel, Jura) on behalf of the FSVO.
What did the project reveal?
We showed that some fish species found in Swiss waters, and in particular whitefish (
féra
,
palée
and
bondelle
), can contain up to 10 micrograms (mg) of vitamin D per 100g of fish flesh. That's enough to make a significant contribution to the recommended intake, and it means that Switzerland's naturally occurring food sources can go a long way to covering our nutritional needs in this area. SVI stresses the importance of a balanced diet based on scientifically corroborated recommendations as a means of satisfying our nutritional needs.
Our study has now been published by the Swiss government.
What was the biggest challenge?
Extracting and analysing vitamin D presents a number of technical challenges. A great deal of expertise is required during sample collection, preparation and analysis to ensure accuracy and reliability. Thankfully, the SVI team has decades of experience in this area. Of course, to be able to collect our samples we also needed some fish! This meant we required professional support, and we're grateful to the Association Suisse Romande des Pêcheurs Professionnels and the warm welcome and commitment from the professional fishers we worked with over the course of the project. The results of this project have the potential to inspire new ways of harnessing and properly managing the local occurrence of vitamin D in the food chain – our 'terroir' – as well as shedding light on the key regulators of vitamin D biosynthesis and metabolism in the different species of fish.
Find out more about the quantity of fish we need to eat per week in order to meet our needs:
Recommendations concerning vitamin D (FSVO 2017) 

Dr méd. Roger Darioli, Prof hon. FBM-UNIL
Spécialiste FMH médecine interne
Actif dans les domaines de la promotion de la santé et de la prévention.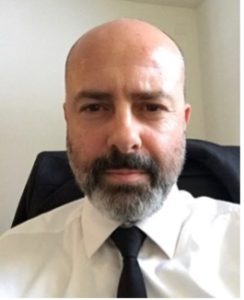 Serge Rezzi, PhD
Expert en nutrition moléculaire
Intérêt scientifique pour la relation entre habitudes alimentaires, statut nutritionnel moléculaire et santé
Since 1931, the Swiss Vitamin Institute maintains a key international position in the analysis of vitamins in food, pharmaceuticals, cosmetics and biological samples. Its certification service combined with the use of the SVI seal represents added value that helps its customers to grow their business.
The Swiss Vitamin Institute is an official control laboratory for vitamins recognised by the Swiss Accreditation Service (SAS), the Institute for Reference Materials and Measurement (IRMM) of the European Commission, healthcare Swiss insurers. The SVI participates in inter-laboratory vitamin analyses validation with the Center for Disease Control and Prevention (CDC) in Atlanta, USA.
For more info, visit:
https://www.swissvitamin.ch/