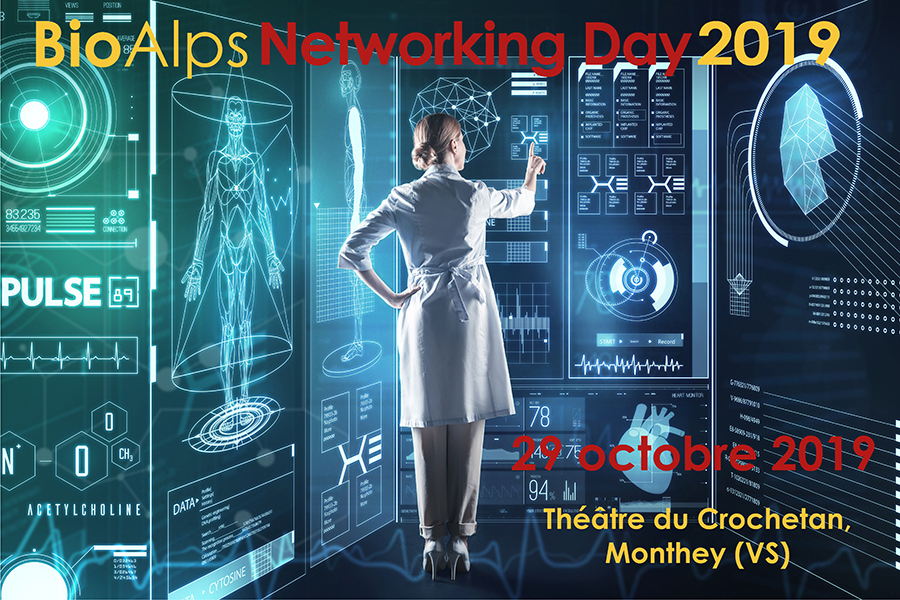 Biopôle on the road
29.10.2019 12:30

BioAlps Networking Day 2019

Organizer: BioAlps
Venue: Théâtre du Crochetan in Monthey (VS)
Contact for registration: https://bioalps.org/bioalps-networking-day-2019/
The BioAlps Networking Day will take place on Tuesday 29 October 2019 at the Théâtre du Crochetan in Monthey (VS).
THEME
"HEALTH AND TECHNOLOGY IN THE HEALTH VALLEY, THE IMPACT ON TOMORROW'S HEALTHCARE JOB"
BioAlps' annual event is the perfect occasion to meet your futur partners, clients and investors. The Association also takes advantage of this opportunity to award the yearly BioAlps prize. This distinction aims to recognize an academic representative and an industrial actor, who have contributed through their activities to the development of life sciences in western Switzerland.
Meet Biopôle at this event !
More information here
retour